Well, we got out of the house the other day and did a little trout fishing at the end of the road, down on the Harpeth River. Each year, before it gets too hot, the TWAR, Tennessee Wildlife Resource Agency will dump trout into the river. I love to fish; but I do not like cleaning fish. It's good to get out of the house either way. This time of year can be quite cold, wet and rainy.
Pictured here is my friend Richard Howard an avid hunter and fisherman, and in the camouflage business himself. He too grew up in Mississippi, enjoying the great outdoors as I did. It's a shame he wasted money on a education from Mississippi State University. He's a little rough around the edges, but he baths at least weekly and he is polite.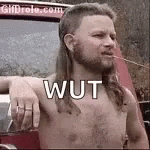 The limit is 6 fish a day, which Richard was able to catch. I believe he took them home and put them in a pan.
There should be a few more dates in which they release again. We will certainly try to be out there the next time they do. But like I said, this time of year can be quite rainy and nasty.